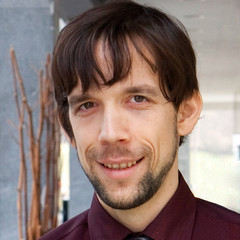 Matej Kovacic
3d Generalist / Concept Artist / Animator
Stuttgart, Germany
Summary
Creative and experienced 2d and 3d Generalist.
Working in the Movie, Video Game and Advertising industries.
Always looking for solutions to make the product better and to speed up the pipeline.
Keen on learning new software and new approaches.
Did I mention that I love Python :)
Skills
Concept Design
3D Modeling
Digital Sculpting
Texturing
Shading
2D Animation
3D Animation
Concept Art
Illustration
Character Design
Environment Design
Character Modeling
Character Animation
Hard Surface Modeling
UV Mapping
Retopology
Medical Illustration
Kitbashing
Comic Art
Caricature
Pipeline Developing
Problem Solver
Software proficiency
Productions
Video Game

Population: One

Year

2022

Role

Character Concept Artist

Company

Meta

Movie

The Ogglies

Year

2020

Role

Look Development and Shading Artist

Company

M.A.R.K.13™ - Studios, Stuttgart, Germany
Experience
Character Concept Artist at Volta

Quebec, Canada

July 2022 - February 2023

I am very excited for being a part of the very creative team at Volta, Quebec and to work on the best selling battle royale game in VR "Population: One" from Meta. The task was super exciting and gave the possibility to explore the horizons of our imagination and the lengths that the modern 3D programs reach in speed, realism...

Look Development and Shading Artist at M.A.R.K.13™ - Studios

Stuttgart, Germany

January 2019 - August 2019

I am very honored to be working on this exciting 3d animated movie in various roles. Mostly as a Look Development Artist and Shading Artist, but also as a Modeling Artist and Pipeline Developer.

Working on this project with director Jens Møller and the team at M.A.R.K.13™ was a great experience and a lot of fun.